Toolaloo makes shopping with reusable bags easy!
Made in the USA  |  Made from Recycled Material  |  Money-back Guarantee
What is a Toolaloo? It's....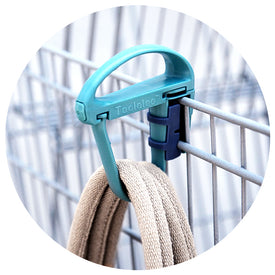 A shopping cart tool
Attach to your shopping cart to keep your bags out of the way and shop with ease!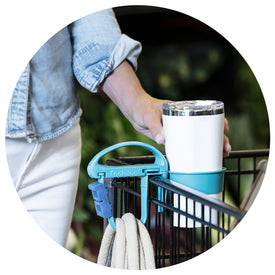 A drink holder
Let the tool double as a drink holder for those marathon shopping trips.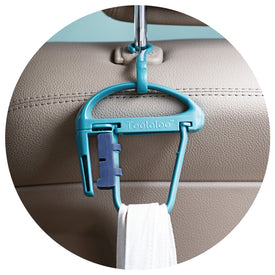 A headrest hook
Store your reusable bags in the car so they're ready to go when you need them!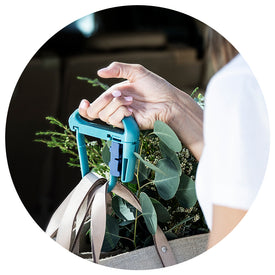 A simple handle
Carry your reusable bags from the car to the store and back home again.
We've been featured!

Pick Your Favorite Color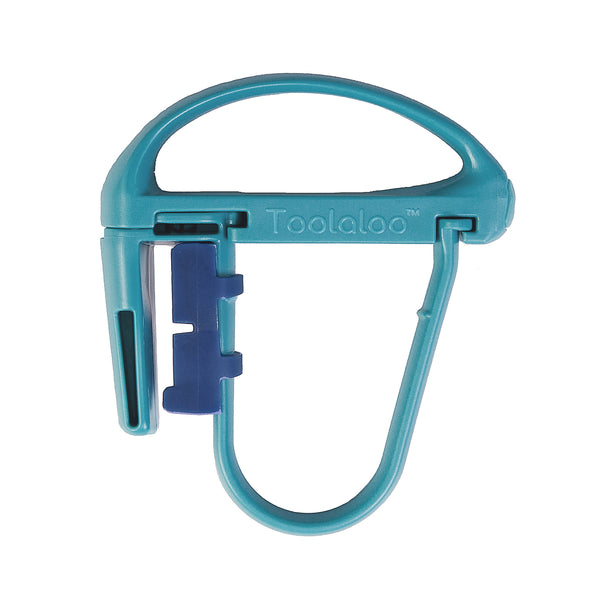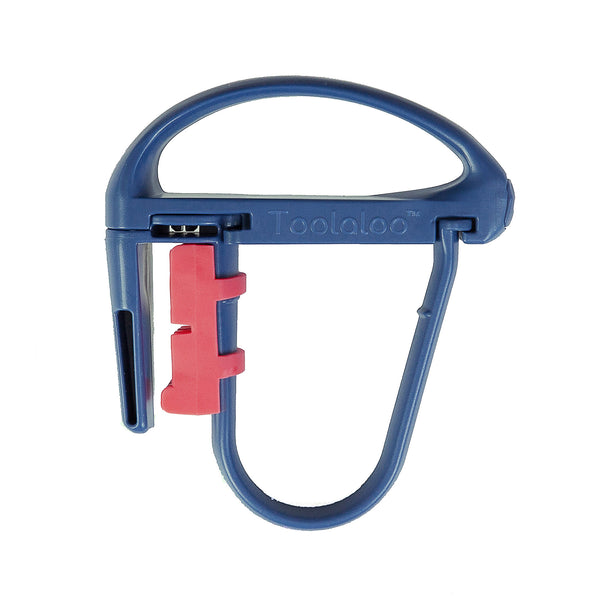 See Toolaloo in Action
Check out the video below...
What People Are Saying About Us
"Toolaloo is the swiss army knife for the modern day shopper: the all-in-one bag holder, drink accessory and headrest hook make this tool a 'MUST HAVE' on any shopping spree! It's brilliant design and durable construction make this a product you can absolutely rely on. Protecting our environment can't be made any easier…. Toolaloo makes it impossible for each of us NOT to do our part!"
– Courtney
"The Toolaloo is great! I always struggled with using my reusable bags…but the Toolaloo has helped me remember to bring my reusable bags to the store, carry them easily and store them in my car. I feel like I am helping the environment in a small way each and every time I shop. I would recommend Toolaloo to anyone."
– Regan
How Toolaloo Works Throughout Your Shopping Journey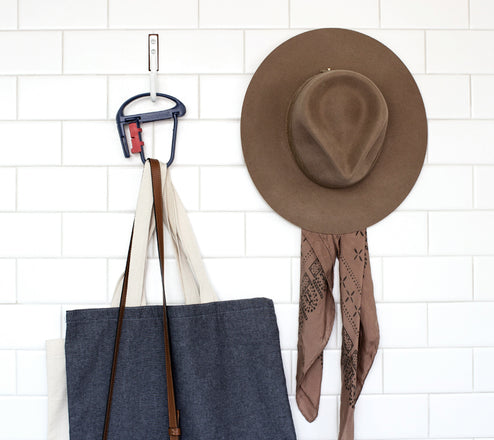 At Home
Hang all of your reusable bags together to keep them organized and tidy. No folding, rolling or stuffing into a corner! Never before have they been easier to grab and go...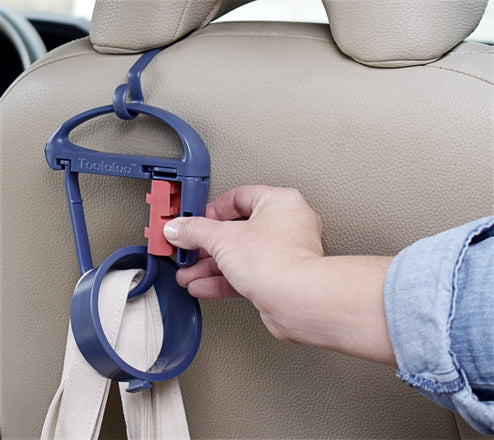 In your Car
Store your reusable bags and your Toolaloo in the car using the convenient headrest hook. Voila! Gone are the days of forgetting your bags at home!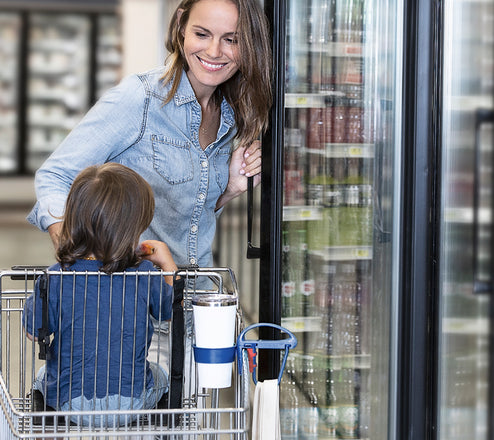 In the Store
Secure the Toolaloo on your cart to keep your reusable bags out of the way while you shop. And the added benefit of an attachable drink holder allows you to keep your hands free to hold...well, the important things. We've created an all-in-one solution for your shopping journey!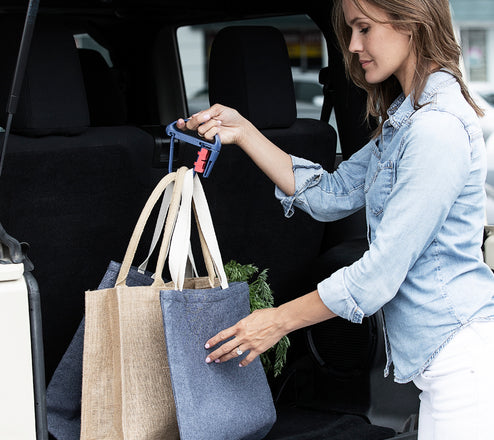 Headed Home
Carry your reusable bags to the car with ease using this sturdy tool that doubles as a simple handle. Whether it's by your side or over your shoulder, toting your bags is a breeze!