Toolaloo
Choose your favorite color and click on the image to order!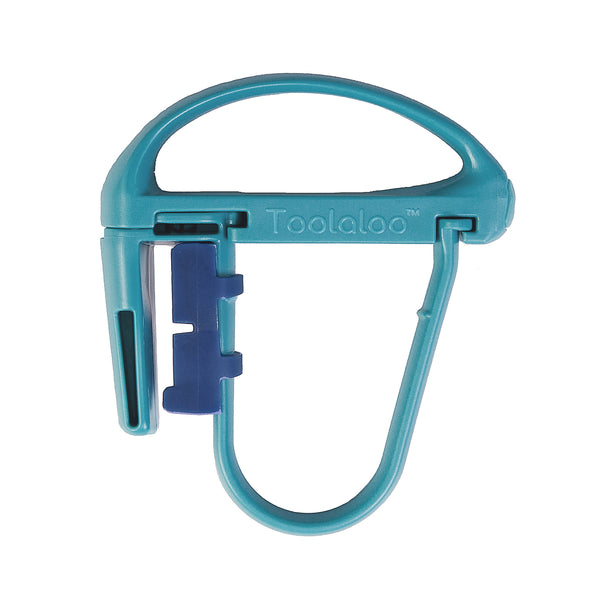 $24.99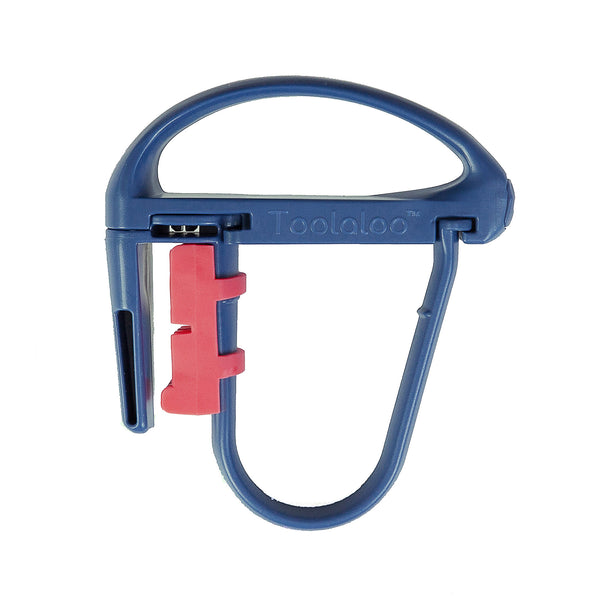 $24.99
What People are saying about us
"As they say 'out of sight, out of mind.' Those were my reusable bags sitting in the trunk of my car, every time I went shopping; that was until I tried Toolaloo. Seeing my bags on the headrest hook as I get out of my car, keeps remembering bags a breeze. And as someone who used to count cup holders when shopping for a new car, the cup holder feature would sell me on this product alone! I used to use my purse to hold up my coffee in the shopping cart, which was always a terrible idea. I love this product as it has solved an ongoing weekly struggle!
– Jen M. | Hermosa Beach, CA
"You know those things that once you've used them, you don't know how you ever lived without? You can add this to your list! Easy, practical and kinda fun. Coffee while your shopping – check; not having to worry about leaving my purse in the cart while I reach for the basil – check; loading my bags into the car with one hand - check. Life is good but just got better! Love my Toolaloo!
– Kelly S. | Aurora, CO
"Toolaloo makes shopping with reusable bags so easy. All of my bags are securely clipped to the side of the cart, along with my purse. No more bags lost under the groceries when I get to the checkout. When I am done unloading my groceries at home, I put my bags back on my Toolaloo and hang it on the provided headrest hook. Bags are organized in my car and ready for my next trip to the store. And for those of us who like to have a coffee or water while we shop, there is a beverage holder! I love my Toolaloo!"
– Eileen M. | Fredericksburg, VA
"For me, Toolaloo = Convenience + Conscientiousness. I love having such an easy to use tool that helps my family treat our Mother Earth with great care. So happy to have found this!!"
– Mandy B. | Virginia Beach, VA
"My favorite new product! Before, I was always forgetting my shopping bags but now I just put them on my Toolaloo and they are ready to go! I feel great about saving time and doing my part for the environment."
– Farrah J. | Aurora, CO
"I've saved money and haven't forgotten my reusable bags since I got my Toolaloo! Saving the world, one plastic bag at a time!"
– Lindsey W. | Broomfield, CO
"The Toolaloo brings organization to my crazy life, keeping all of my reusable bags in one spot before and during my grocery store runs!"
– Catherine E. | Denver, CO
"I've been using my Toolaloo for a little over a month now. It's great to be able to keep my reusable shopping bags in my car. Now I don't forget to bring them with me when I grocery shop! It's easy to use, clips on the back of the headrest and holds shopping bags, my purse or even my daughters backpack. Great tool for reusable shopping bags and more!"
– Kerri B. | Missouri City, TX
"Toolaloo is the gadget I didn't know I needed until I used it. Finally, my husband can't complain about all my reusable bags taking up space (and creating chaos) in my trunk! Toolaloo keeps me organized and helps me live a greener lifestyle. I love it!"
– Kelly J. | Arvada, CO
"All I can say is that I love my new friend….Toolaloo. She's ready for me when I get to the store, holding my baby in one arm and my reusable bags in the other! I'm a former girl who likes to shop, a new mom to a new born, and a lover of things that make my life easier. Thank for the new helping hand Toolaloo!"
– Desiree M. | Overland Park, KS